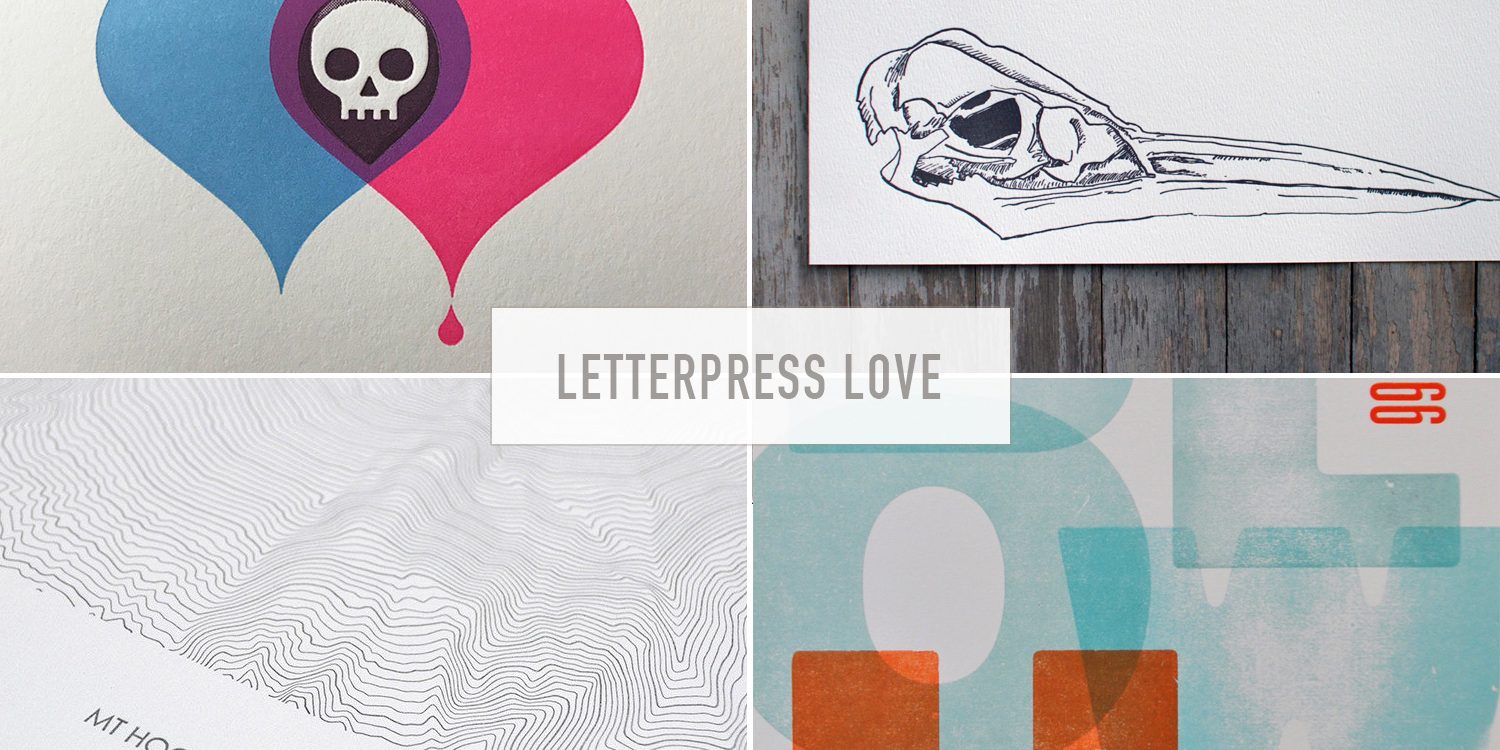 Letterpress has come along way since Gutenberg invented it in the mid-15th century. Since then it has gone from the only game in town to being the darling of the slow print movement. Letterpress takes time and skill, which in the digital age is pretty unrealistic as a form of production. And while letterpress wedding invitations, greeting cards, and business cards became a bit of a trend several years ago, recent years have seen it evolve in to an art form.
Historically, printers wanted the flattest print, known as "the kiss," to signify the highest quality of printing. Now the oppostite is true, as the embossed nature of letterpress gives that handcrafted feel that it not possible with digital printing. Modern letterpress printers also use a variety of forms including metal and wood type, but also woodcut, linocut, and etched plates – plus that perfect solid color often is less desirable than an imperfect impression more typical of wood cut (see the Blow Up print).
There is so much talent in the letterpress community that it was really difficult to pick just a few. In addition, I did not focus on letterpress cards, but rather letterpress art prints and posters. Finally, despite the increasing challenge of sifting through the increasingly large pile of subpar design work on Etsy, these are all Etsy designers.
As alwyays, if I missed your favorite letterpress designer, please leave a comment or contact us. (Finally, thanks again to Traci from Rustic Eye for providing the "awesome" letterpress image over 6 months ago when I first started working on this post.)