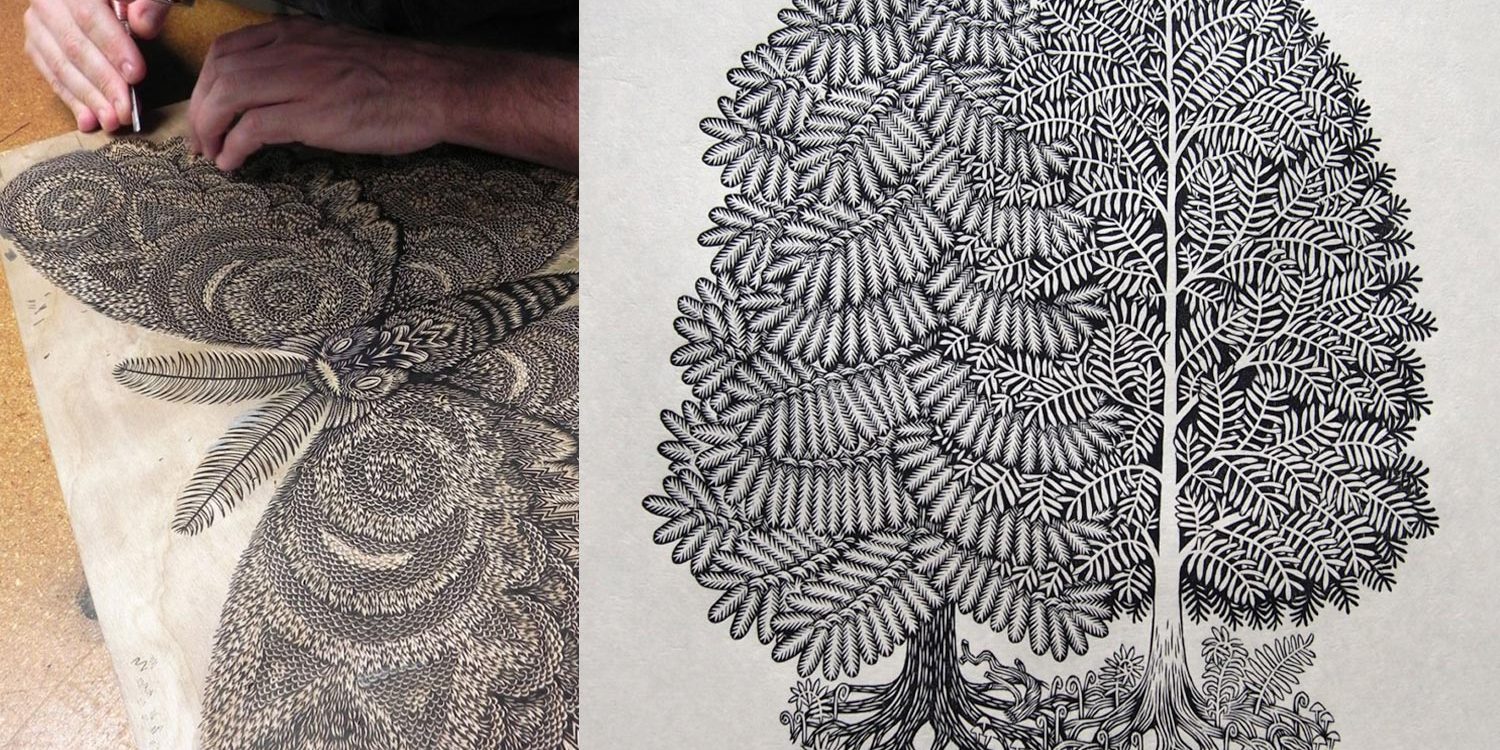 Not all things handmade are well made. And sometimes the "maker" revolution feels simply too contrived and ripe for parody. However, when I see the work of Tugboat Printshop, I feel inspired. It reminds me how amazing hand crafted can be. This is not work that can get turned out quickly from a computer to emulate the look of woodcut. Here, wood is carved. Ink is rolled. Prints are pulled. And this all takes an enormous amount of skill, time, and patience. While some designs are inspired by modern life and have a distinct modern-vintage style, some work, like the florals, seems as if they could have been created in a workshop centuries ago.
Tugboat Printshop is a collaboration between husband and wife artists, Paul Roden & Valerie Lueth. Located in  Pittsburg, PA., they have worked together creating limited edition woodcut prints since 2006. Their work is available for sale online through their Etsy store with prices for their limited edition prints ranging from about $85 to several hundred dollars.
For more information, visit the Tugboat Printshop online store.