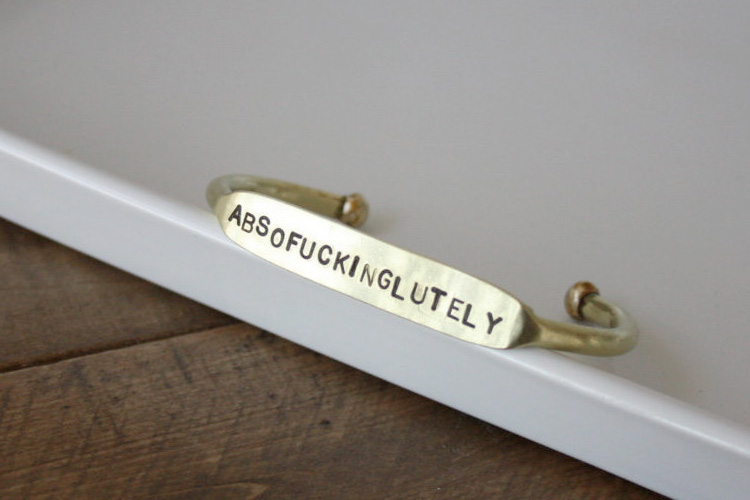 Sometimes, just sometimes, you want to say "Fuck it!" Well, now you can get your swear on and look good at the same time. These customizable cuffs can be personalized to your own message. Want it to be a little sweary? Fine. Want it to be inspirational. Yup, that works too. Want a little bit of both? Absofuckinglutley!
As a bonus, for every "Fuck Cancer" bracelet sold, $7 will be donated to Memorial Sloan Kettering for rare cancer research. That's fucking awesome!
The bracelets, designed by Lauren Decker,  can be purchased online through her  The Curated Gift Shop Etsy store.