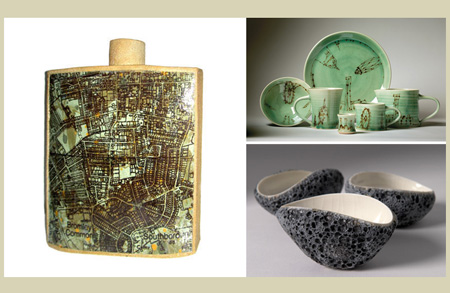 I'm sure you'll eventually get bored of all the British design on this blog – but I still have a lot of designers that I want to tell you about.
I came across the Ceramics Boutique a couple of days ago and just loved the diversity of work coming from this boutique collective in London. Pieces are available online, or if you're in the East Dulwich neighbourhood, you can see the work in person.
All the artists are designer-makers from those just starting out to those more established. I found myself especially drawn to the London themed work of Annabel Faraday, whose vintage style maps are printed onto raw clay.
There seems to be a lot of London pride these days, maybe something to do with the 2012 Olympics – not bored of the 5 rings yet are you?
FEATURING (clockwise):
+ Annabel Faraday
+ Carys Davies
+ Katie Adams