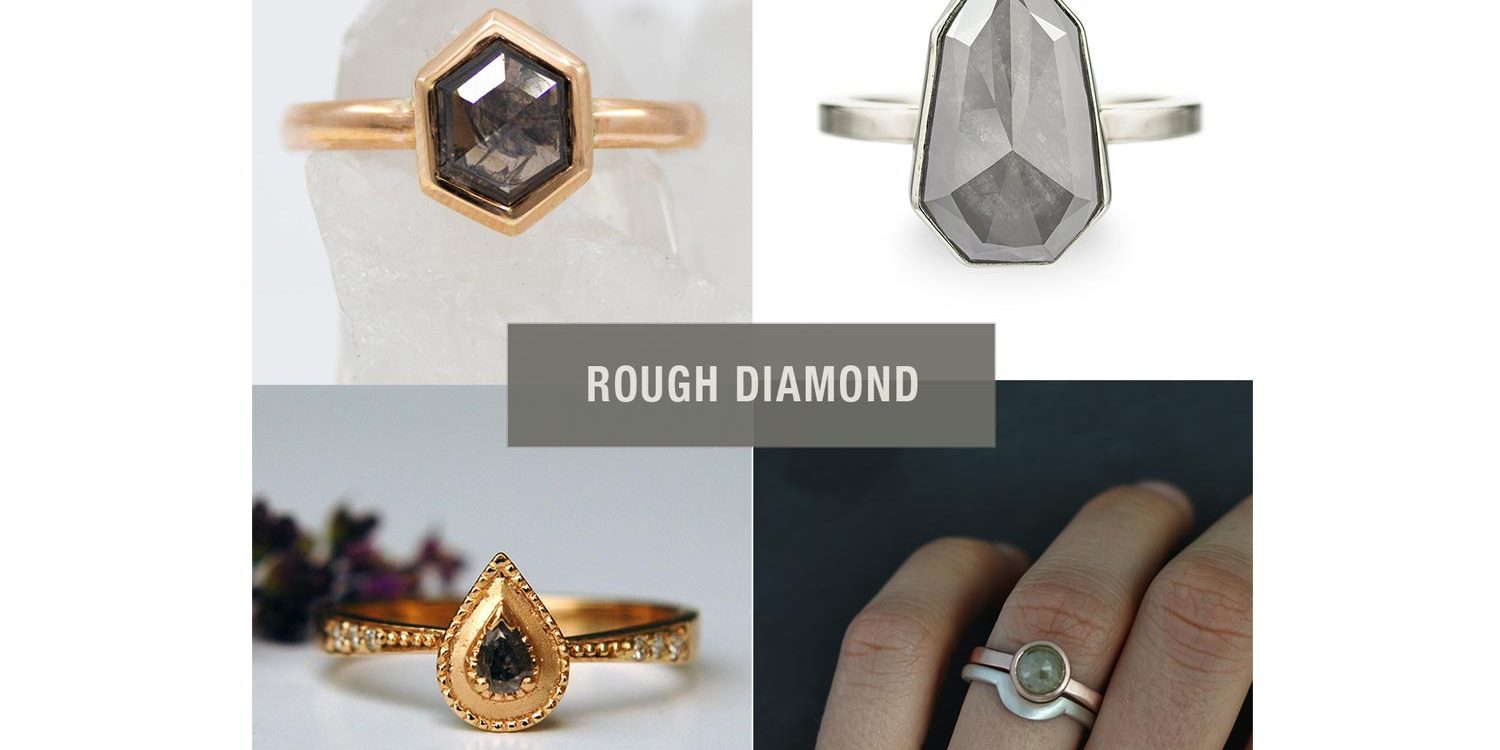 I'll be honest, I am not a diamond ring type of person. I err on the side on minimal and modern rather than elegant and ornate. Recently, however, I discovered grey diamonds and was stunned by their beauty. Seemingly, I am not the only one. They have become a sought after engagement ring for those looking for something more unique. (Personally, I would wear them any time for any occassion.) In some ways, they are the organic encapsulation of perfect imperfection. Something worth considering when thinking about any relationship. The good and the not-so-good. The diamond in the rough. Flawed but beautiful. Life. While a ring, or any other piece of jewelry, cannot fully express this, these rings offer a silent reminder. And that is beautiful. Imperfect, but beautiful.
The following grey diamond rings (also known as salt and pepper diamonds) are handmade by independent designers, except for one superb vintage piece. All rings can be purchased directly from designs via their website or Etsy stores (see links). Just looking for wedding rings? Check out our selection of modern wedding rings in our Ring Cycle post.
Another thing worth noting is that due to their imperfections, they are less commercially sought after. A benefit of this is that many are ethically sourced diamonds. Several designers also use recycled gold, and other materials, for the bands. I highly recommend verifying with the designers whether of now the diamonds they use are ethically sourced.