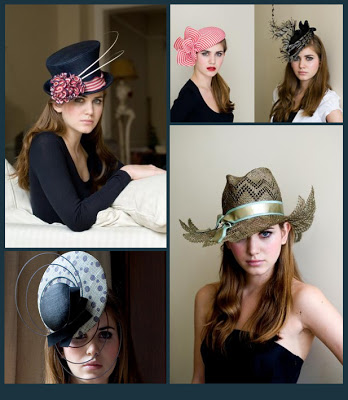 I love the casual California lifestyle, and now it's getting warm I can pretty much wear flip-flops for the next 6 months. However, when I see these dramatic beauties – the hats, not the models – I long for an old fashioned 40's style garden party.
Gone are the days when you needed to put a nice hat on to get a bag of onions! Anyone, want to invite me to Ascot?
All these absolutely gorgeous hats by fellow Brit, Gina Foster.
Hats from £150, head pieces from £40.