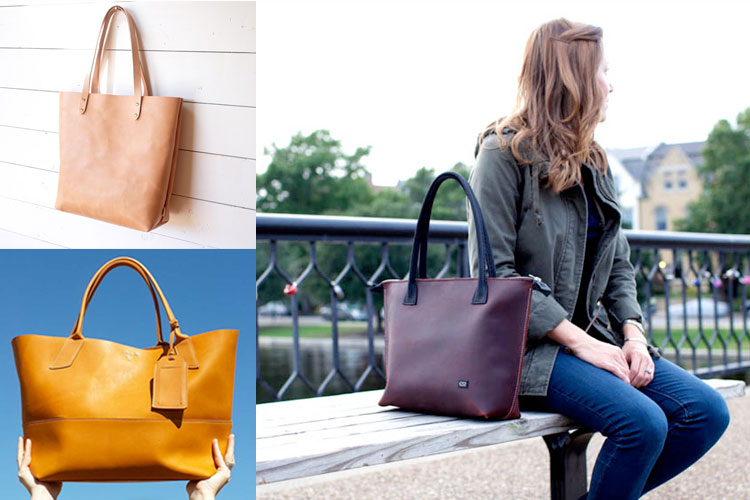 Not all work bags need to look like you've been spending too much time in accessories aisle at Office Depot. Although some standard work bags have recently had a makeover, most have too much padding and too little style.
Most of these simple, modern styled leather bags can fit a laptop – ready for you to work at your local coffee shop in style – but work equally well if you're just heading out to do some shopping or having lunch. What we love about leather bag is that they lasts a long time, and, unlike some of us, look better with age.
For our selection of bags we chose leather bags that were handmade by independent designers in the US. Many of the designers offer custom work, so usually they can accommodate a special request for a different size or additional pockets.
Did we miss a must-have leather bag? Please leave a comment and let us know.