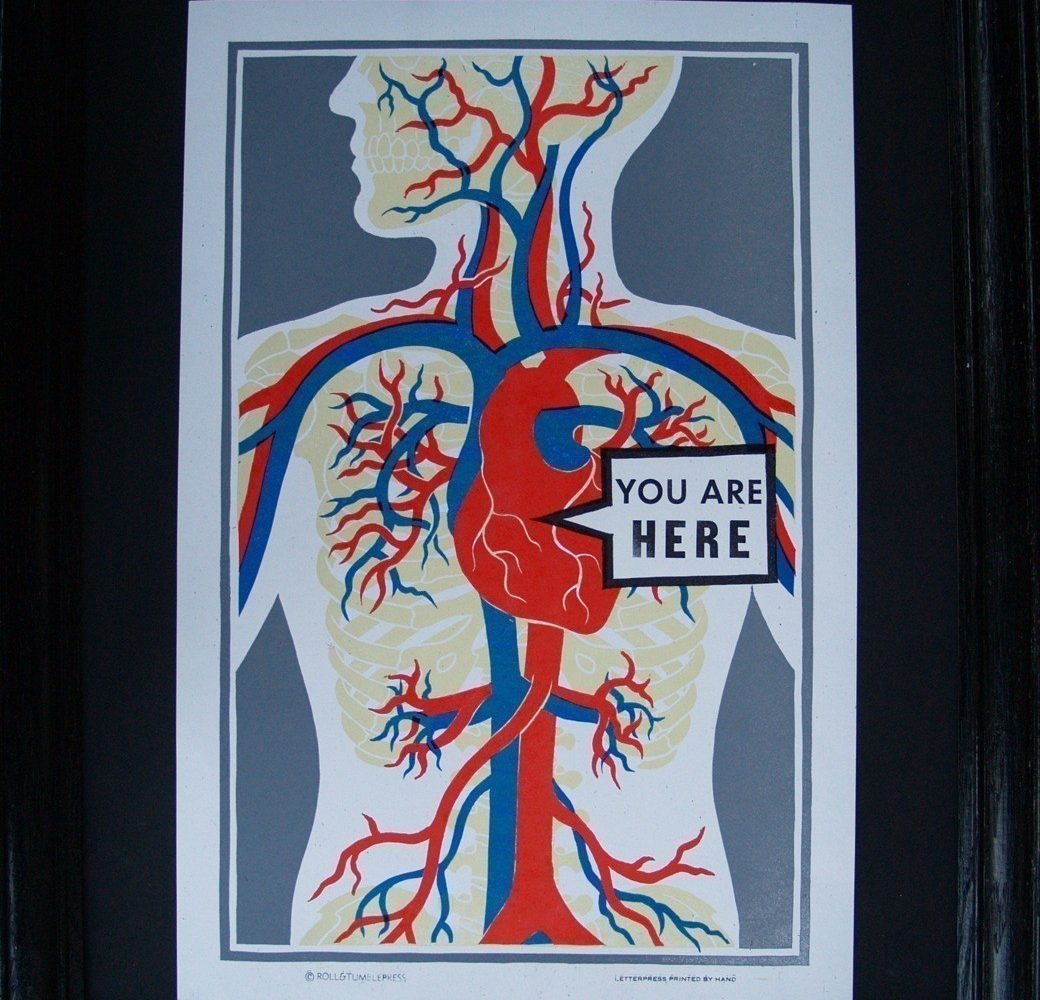 Combining antique 100 year old type with their own handcut wood or linoleum illustrations, these prints are bold and modern, mixed with down home charm, and a little circus thrown in for good measure.
Hailing from Little Rock, Arkansas, owners Christie & Caleb, founders of Roll & Tumble Press, print each piece themselves without the use of computers. Each color is hand set, and hand cranked on a 75 year old press.
If you've done printmaking before, you'll know that for "You Are Here" the design has been set and printed 5 times – once for each color. That's a lot of work. What's more amazing is that these original prints are currently in their Etsy store for $30.
UPDATE: Roll & Tumble no longer has an Etsy store and we could not find anywhere to buy their work online. If you find a them…please let us know.
Thanks to Angie from Gingiber who recommended we check out these artists. Gingiber, also from Arkansas, was featured recently on What Designers, you can read the post here.
---
"Eat" Linocut print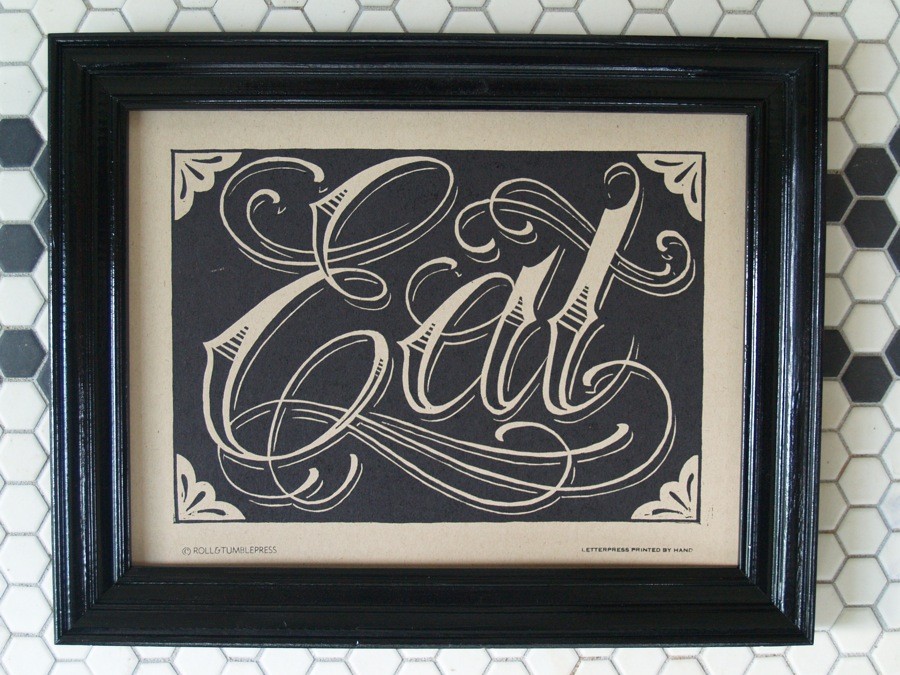 "Stay Gold" Woodcut print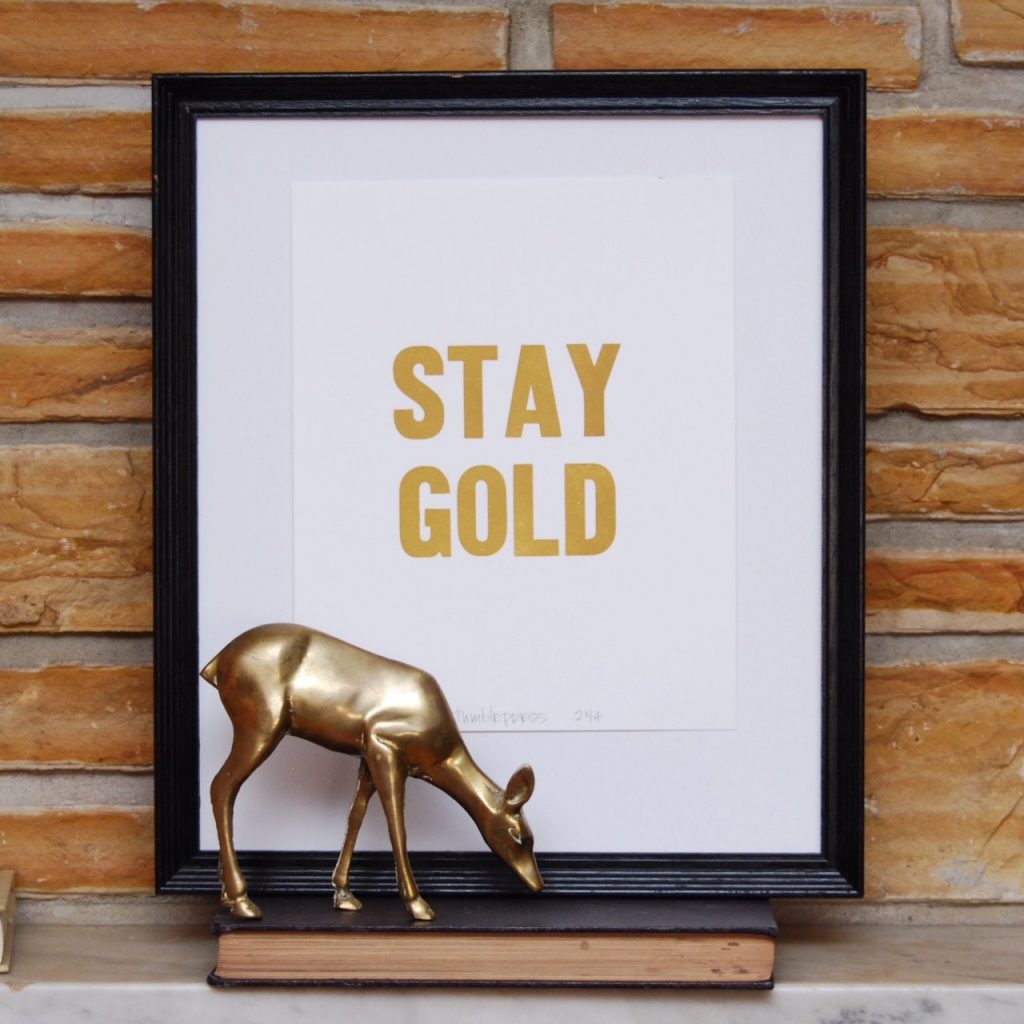 "You & Me" Woodcut print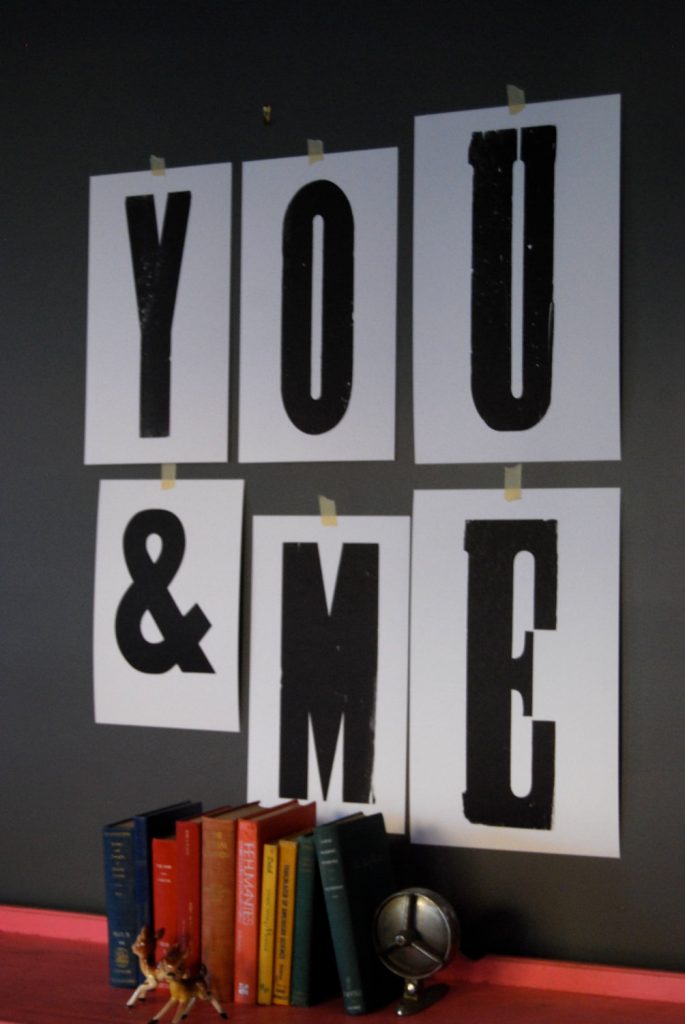 "Perfect Match" Woodcut print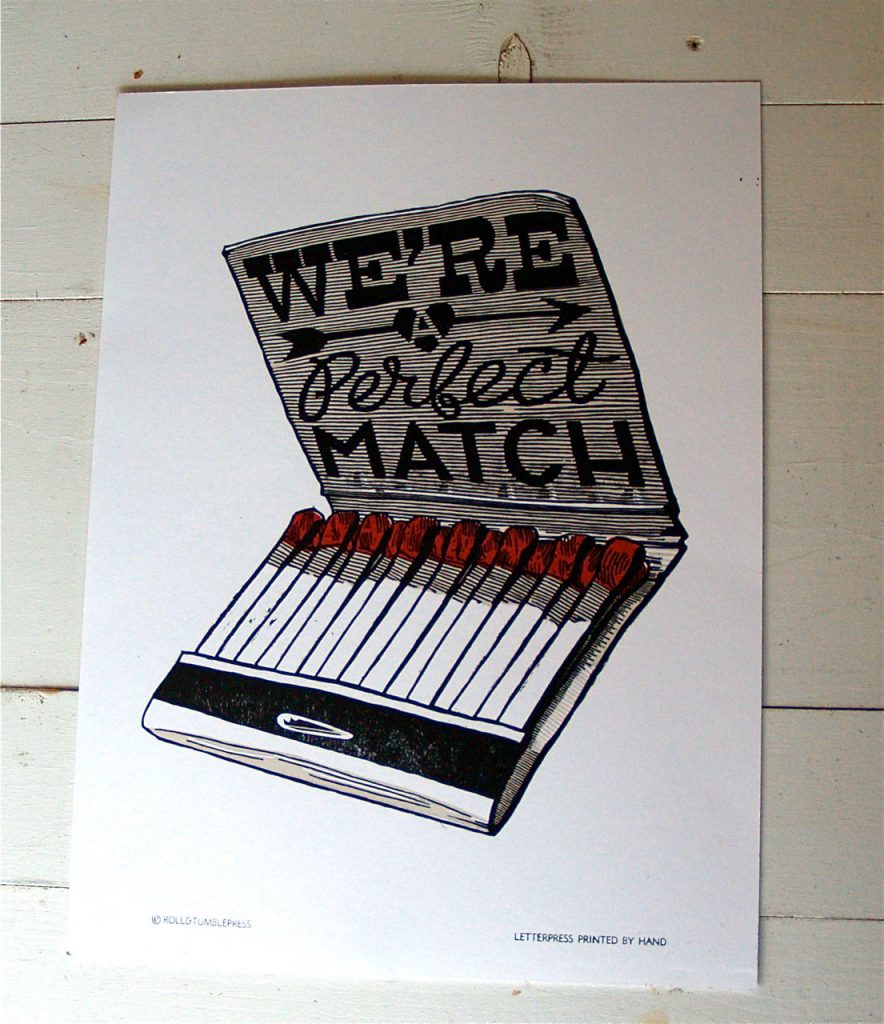 "You are here" Linocut print