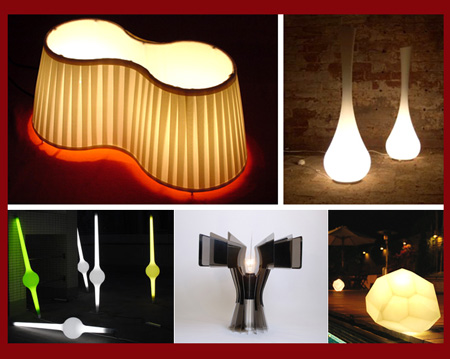 There is something about lighting that when it's not the most functional it is often the most enlightening.
These pieces from Innermost are all about the emotive qualities of light rather than being purely task-oriented. Although, I wouldn't want to try and read a book with their "asteroid" light, I most definitely would love one glowing to the side of me while I sipped a cocktail.
Innermost was started in 1999 as a collaborative design brand – delving into the deep pool of talented designers within London. Their product line extends beyond lighting, with forays into home accessories like cocktail muddlers and a petit four cake stand – obviously.
Their work has been shown the world over at places like Design Walk in Sardinia, Fei Space in Beijing and Shizuoka Castle in Japan. In September, they return to their home town with the 100% Design show in London – I would love to check it out, but I'm back in sunny California!
Check out the INNERMOST website for more information: innermost.co.uk