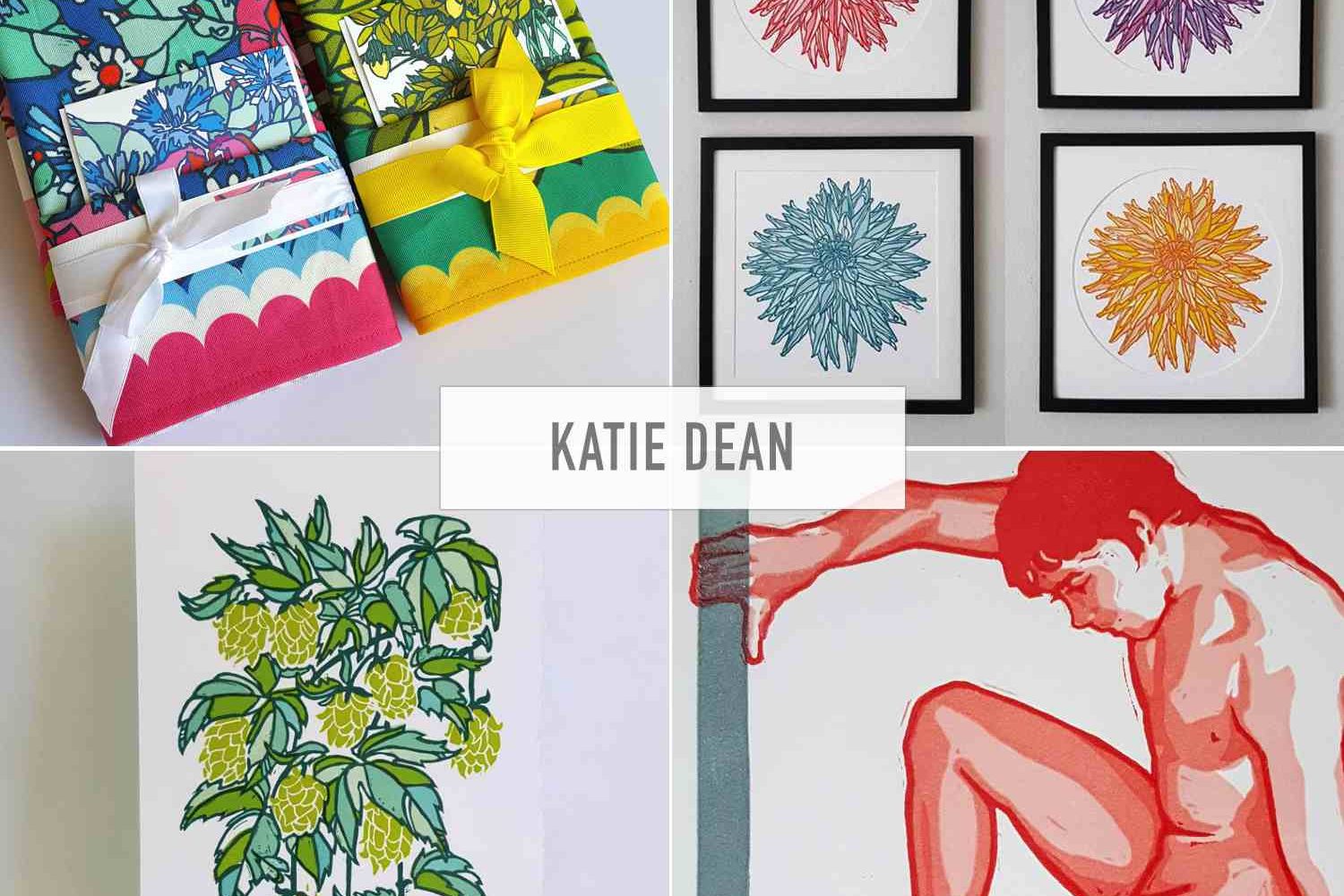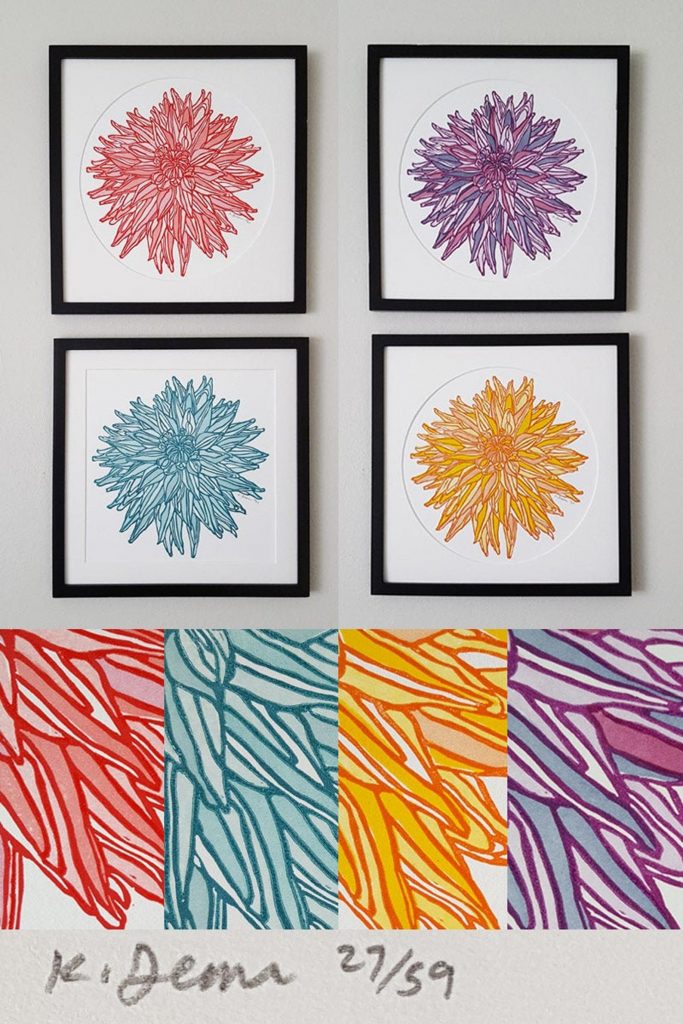 Inspired by nature and bold colors, Katie Dean's work is the perfect blend of Art Nouveau meets Modern. And I'm not sure exactly what it is about Katie's work, but it feels soulful and honest. Maybe because there seems to be a genuine love for the outdoors and in bringing it into the home for us all to enjoy – whether as a gift to others or ourselves.
What's remarkable too is that you can purchase one of Katie's signed limited edition prints for a very affordable price (from about $30). In addition to linocut prints, the store includes a variety of greeting cards, dish or tea towels, and other gift items. Buy online via Katie Dean's Etsy store.
our picks
Limited Edition Prints, Art, Cards, & Housewares by Katie Dean
---
Note: my site is supported by affiliate links, if you make a purchase you may be supporting my site and the designer – and we sincerely appreciate that :)
---
A Message from Katie Dean
I'm a printmaker in Washington State who loves vibrant color combinations and the use of natural themes for the foundation of most of my work. My most recent work stems from a desire to tell stories. After getting back into figure drawing, I've begun using block printing techniques as a way to illustrate the Challenging human form in order to compliment my current style.
My primary mission is to enhance peoples lives through the beauty that inspires me everyday. I love to create and have a passion for expressing life…any way to share the common journey we all travel together, be it bumpy or smooth. Living is beautiful and challenging. I want to squeeze out every moment and utilize it for expression and I get a thrill in seeing others do the same. Expressing and sharing ideas enhances joy!