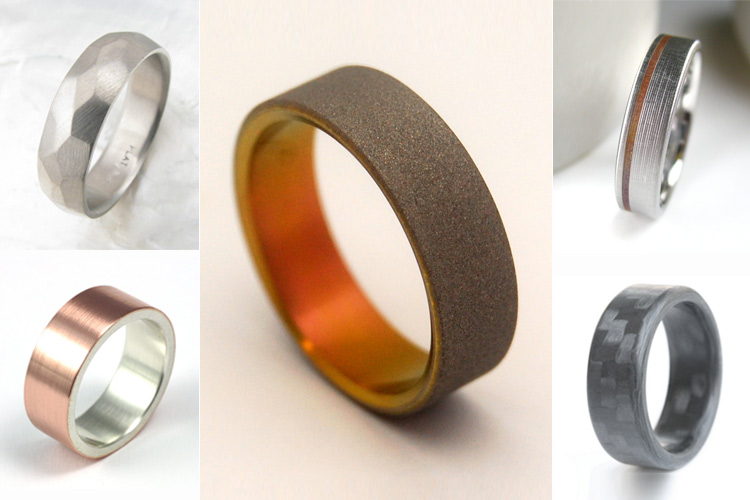 By popular demand, we're working on an update to our ultimate Guide to Unique Wedding Rings. Sure, you could just go ahead and rock down for a socially-distant appointment with some mall jeweler (and there's nothing wrong with that), but for those of you looking for something a little different, and a little less mainstream, look no further.
Often a wedding ring is the only jewelry that a man wears, so why not make it count. All these rings are modern and minimal, but with a twist. Some of these unique wedding rings even come in unusual materials such as carbon fiber (black), whiskey barrel wood, antler horn, meteorite, and even recycled shotgun metal – an amusing nod to the old school "shotgun wedding." While yellow gold is still the most traditional choice, we noticed several rings in rose gold, and even copper, for guys interested in a warmer toned metal. Platinum, silver, titanium, steel, and palladium are perfect choices for a those wanting the quintessential modern silver finish. Sure, these unique wedding rings were selected with modern man in mind, but their simplicity makes them work equally for all genders.
These wedding bands are handcrafted by independent designers, artists, and makers, including two previously featured by Beth Cyr (experi / metal) and Jesse Danger (sadly, now longer making jewelry). Most of these wedding bands can be customized or personalized, which is another benefit of working with an independent designer. Below are some of our favorites, but don't forget to check out our curated Etsy collection wedding ring for men, women, and all.
My site is supported by affiliate links, if you make a purchase you support the designer and my site – and we sincerely appreciate that :)
NEW WEDDING RINGS FOR 2020
Shotgun Barrel Ring | Backyard Smith Design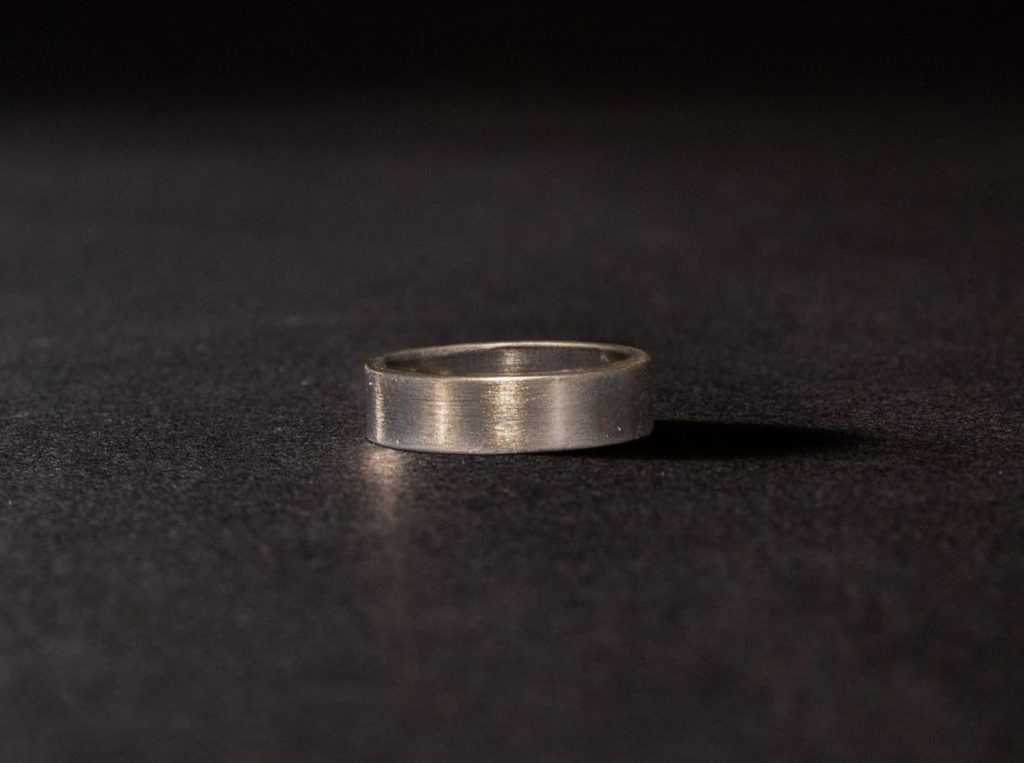 ---
Unique Tungsten Fingerprint Wedding Band | Infinite Jewelry
---
…AND MORE WEDDING BANDS
Cobalt Mokume-gane & Ironwood Burl Wooden Men's Wedding Band | Wedgewood Rings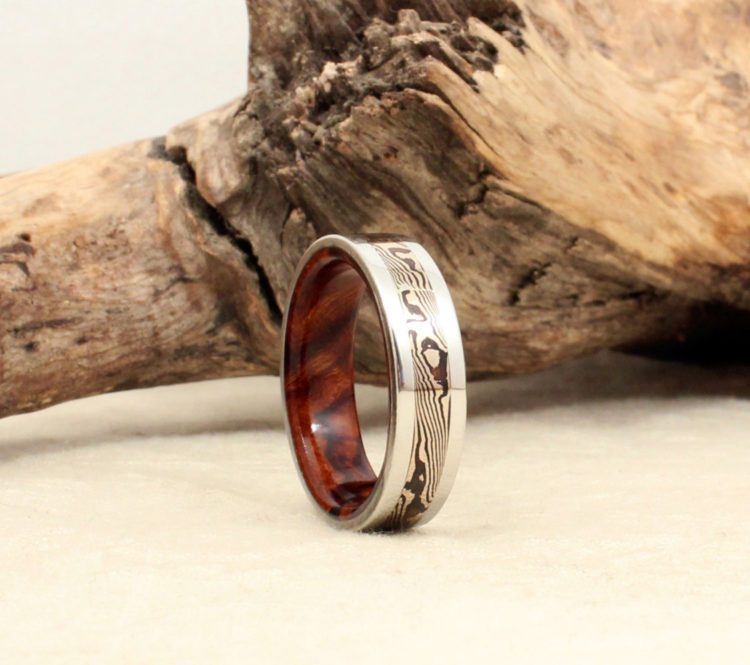 ---
Hammered Recycled Palladium Men's Wedding Ring | Beth Cyr
---
Modern Carbon Fiber & Stainless Steel Men's Wedding Ring | Origin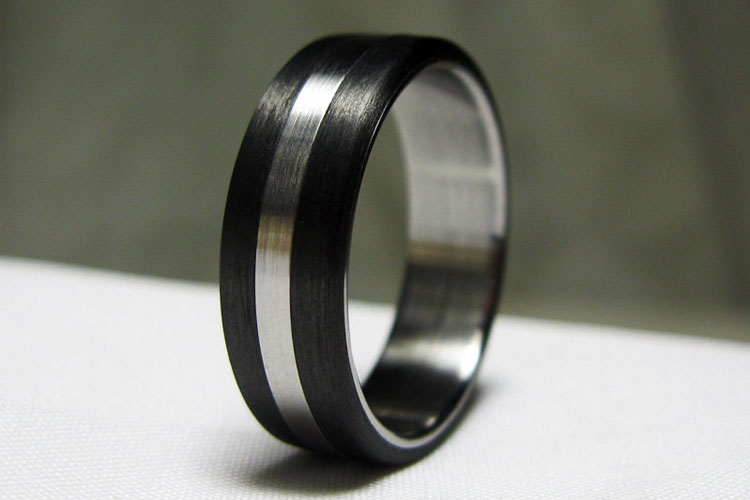 ---
Sandblasted Sunset Titanium Men's Wedding Ring | Minter & Richter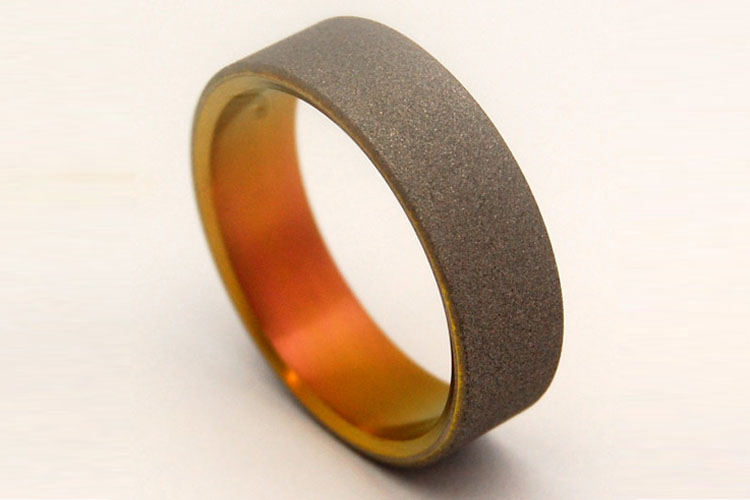 ---
Modern Faceted Platinum Men's Wedding Band | Ravens Refuge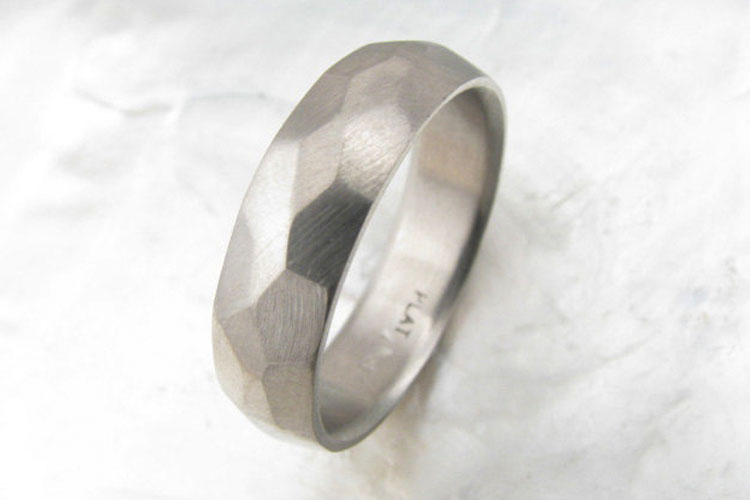 ---
Modern Black Carbon Fiber Men's Ring | Element Rings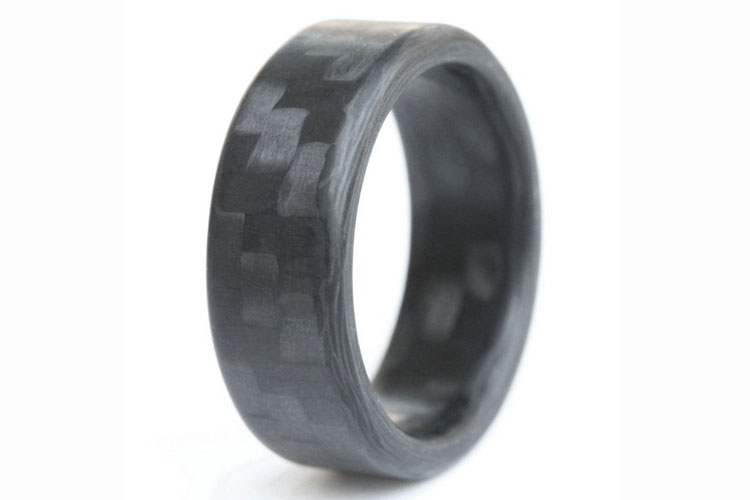 ---
Unique Steel Wood Grain Damascus Men's Wedding Ring | Jacob Midgett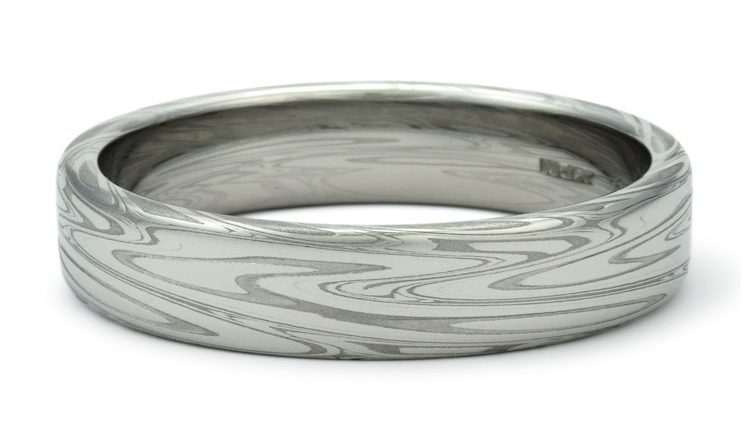 ---
Modern Men's Titanium and Elk Horn Wedding Band by 2SR
---
Modern Recycled Palladium and Gold Men's Wedding Band | Lolide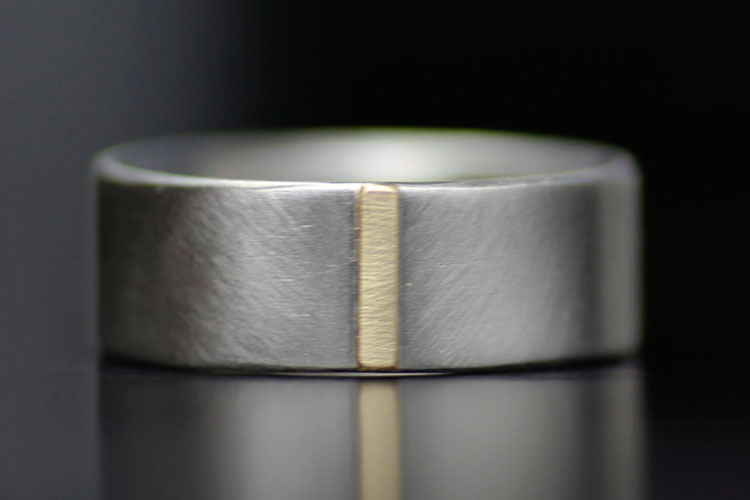 ---
Modern Geometric Faceted Men's Wedding Band in Matt White Gold by Ash Hilton
---
Unique Cobalt Metal and Cocobolo Wood Wedding Ring by Wedgewood Rings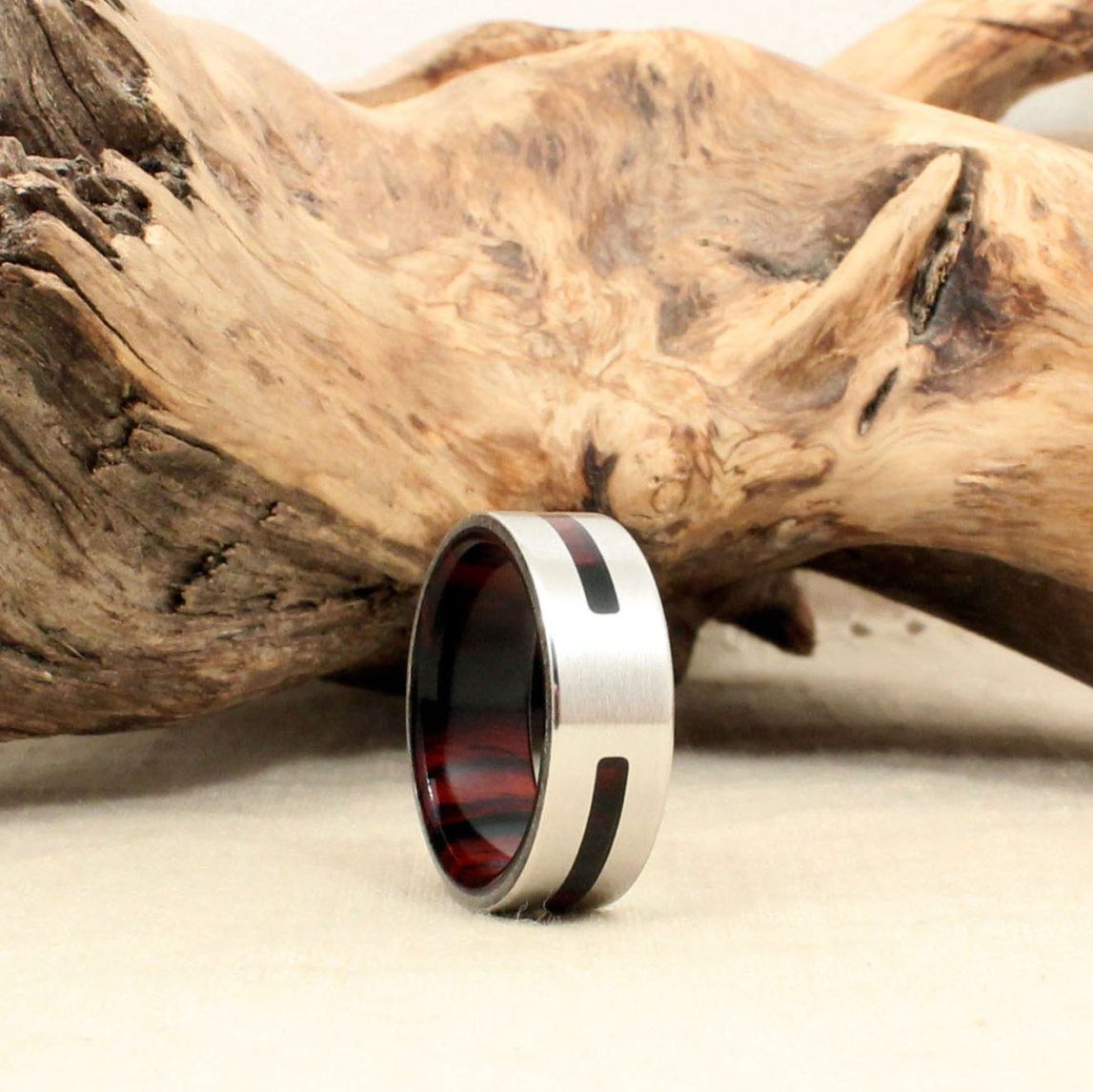 ---
Dinosaur Bone, Meteorite, and Titanium Wedding Ring by Jewelry by Johan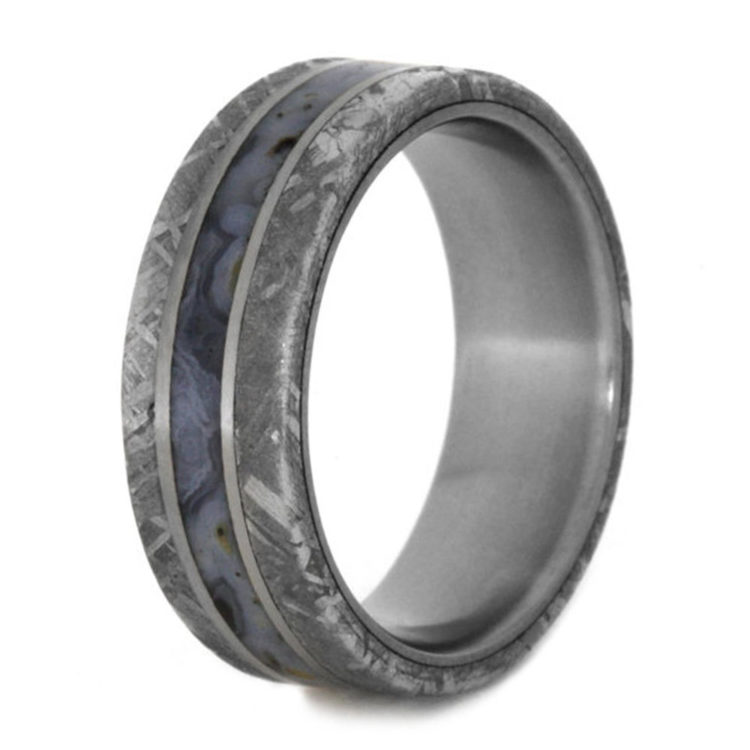 ---
Modern Titanium Men's Wedding Band with Copper Inlay | Spexton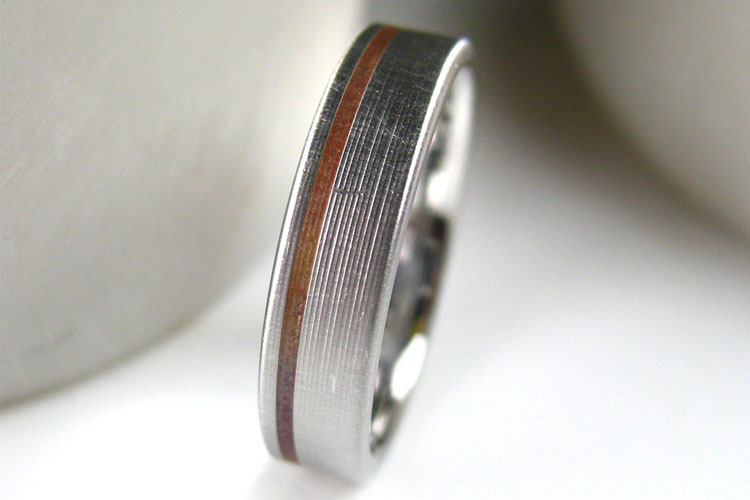 ---
Modern Rose Gold and Silver Men's Wedding Ring | Jesse Danger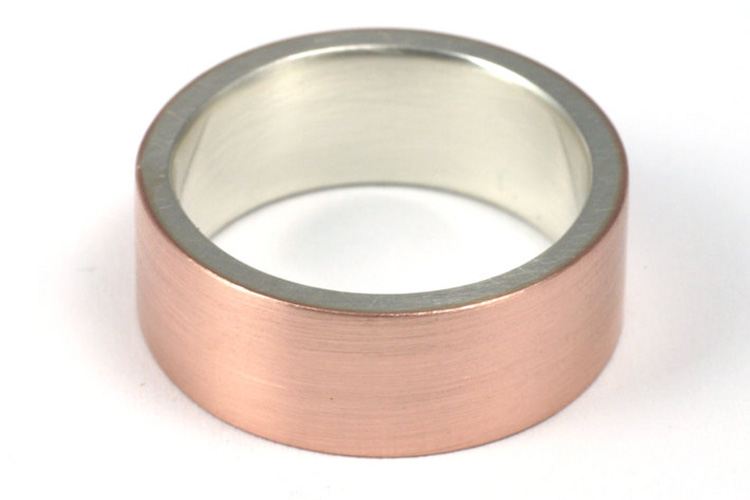 ---
Unique Wedding Ring Made of Carbon Fiber & Whiskey Barrel | Holz Rings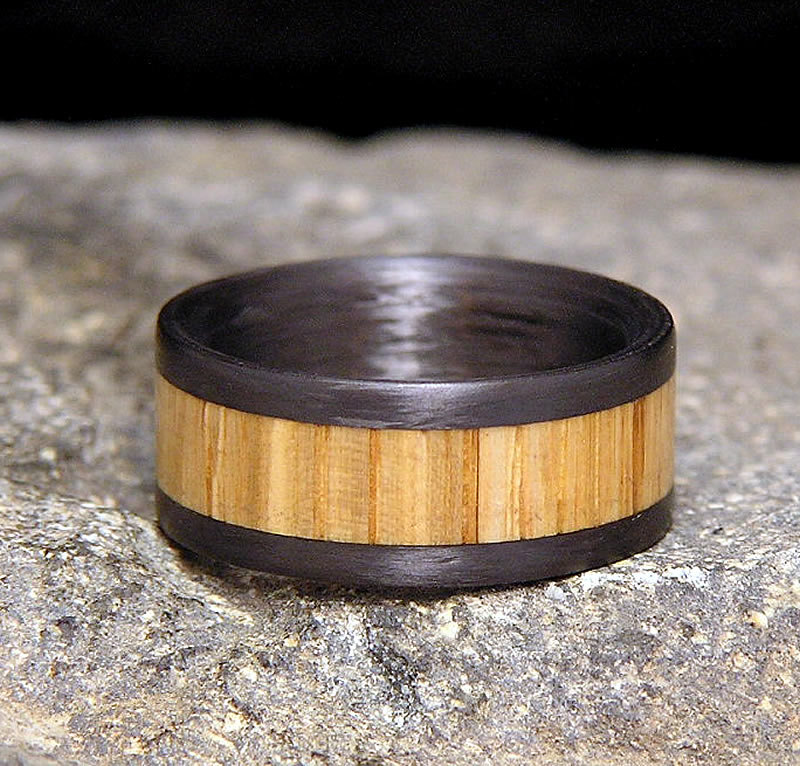 ---
Factoid: We named our post Ring Cycle, because who doesn't apprecitate a nod to 19th Century German opera when looking for the perfect, yet unique, wedding ring. At fifteen hours long, watching or listening to Wagner's Ring cycle, is good practice for the commiment of marriage. I would like to say that this choice was intentional, but alas no. Sadly, it was all about the pun.