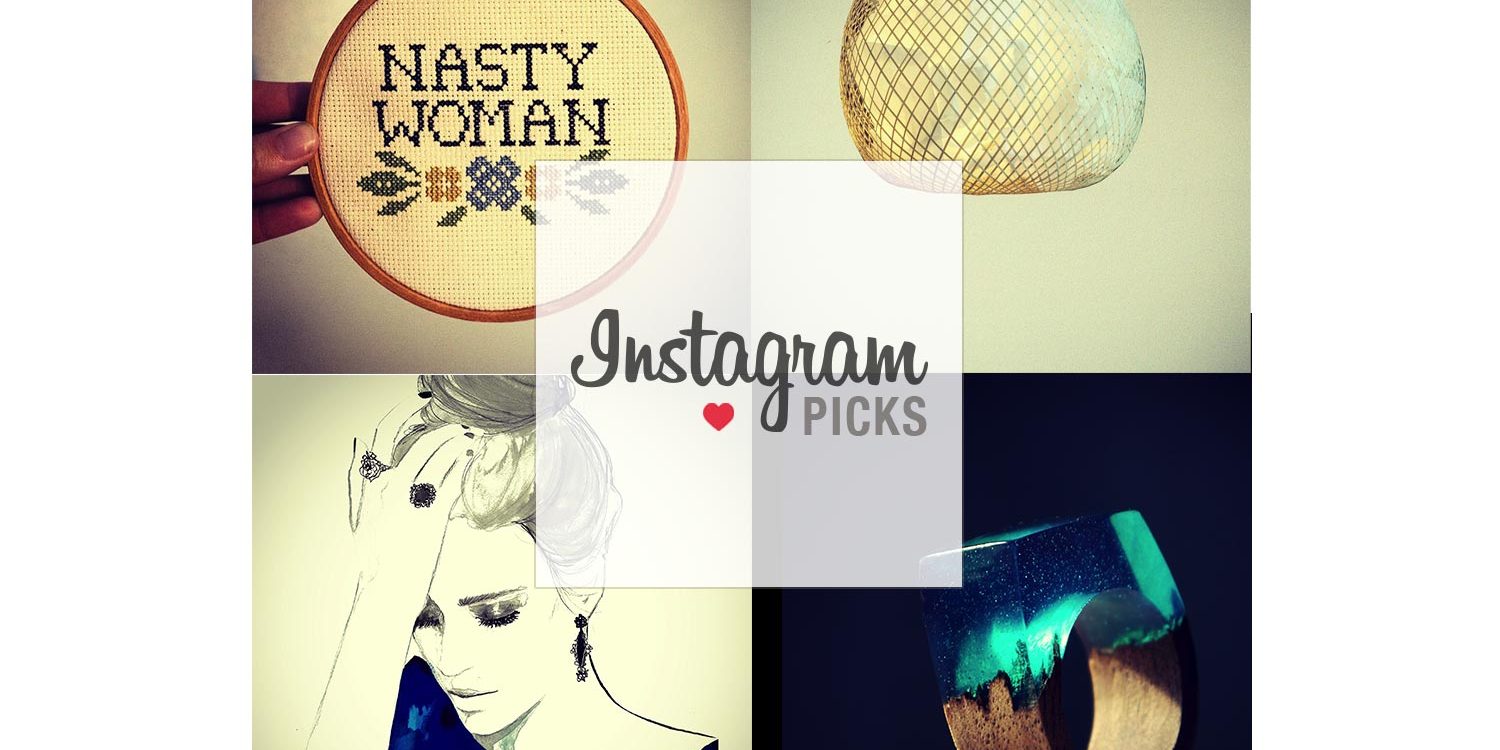 Twenty-one Etsy designers. That's what we have going into Instagram Picks, Vol. 3. It goes to show that despite some flaws, Etsy continues to be a platform for some of the best, emerging independent artists and designers from around the world.
We only feature the best designers on our Instagram feed, but this round-up is based on those designers and artists who have received the most love on Instagram. We calcuate this by likes on oour feed, plus any shared likes on the instagram feed. Here is our final top 10, which includes a couple of new comers.
A quick thanks to  Maison Craft and Junebug & Darling for sharing our post to their Instagram feeds via the repost app. By sharing our post on their feed, Junebug & Darling went from #9 to #1. Great job!
If you are an independent designer and want to be featured on our Instagram feed, please submit your work to be considered.

1. Nasty Woman Cross Stitch Kit by Junebug & Darlin [visit store]

2. Bamboo and Metal Chandalier by Maison Craft [visit store]

3. Into the Blue Watercolor Painting by Jessica Durrant [visit store]

4. Resin and Wood Ring by KYB [visit store]

5. Mid-centruy Modern Planters by The Potted Earth Company [visit store]

6. Rise and Resist Letterpress Print by TenderHeart Press [visit store]

7. Perfect Silence Print (from oil painting) by Samantha French [visit store]

8. Resin & Wood Necklace by Spruce Park Studios [visit store]
9. Carved Wood Salt & Pepper Shakers by Raw Originals [visit store]

10. Modern Ceramic Ring Holders by Bohemi Jewerly [visit store]
Honorable Mentions: these designs started out in the top 10, but didn't quite make it to the finals.

Hand-built Ceramic Vase by Taylor Ceramics [visit store]

Lotus Paper Light by Tiffany Malone [visit store]