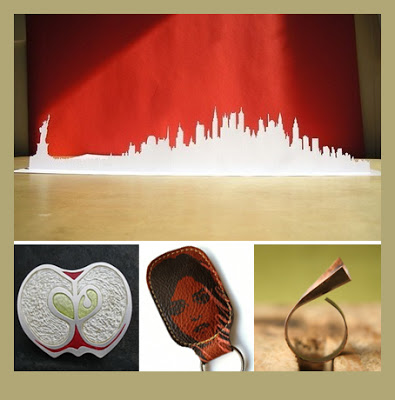 This should be an exciting year. I am looking forward to featuring new designers in the blog and working with new designers on the WHAT designers website and independent design guide.
Like 2007, I expect one of my main sources of inspiration will be etsy.com. Often you don't have to look further than the first page to find a design gem. Today the home page featured a selection picked by modesign from this came the idea for this post.
So, hello 2008, it's nice to meet you!
FEATURING (clockwise):
+ New York skyline, $60, kolya
+ curly copper ring, $23, india y la luna
+ enchanted girl keychain, $10, bonspeil
+ apple belt, $420, tracy belt designs