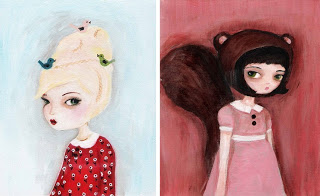 I am not a big fan of cute things, but cute with an air of menace – well, hell yes.
Artist Emily Martin's work is just fabulous and reminds me a little of Yoshimoto Nara – without the knives.
The above prints are $13 each and available directly from the artists store.